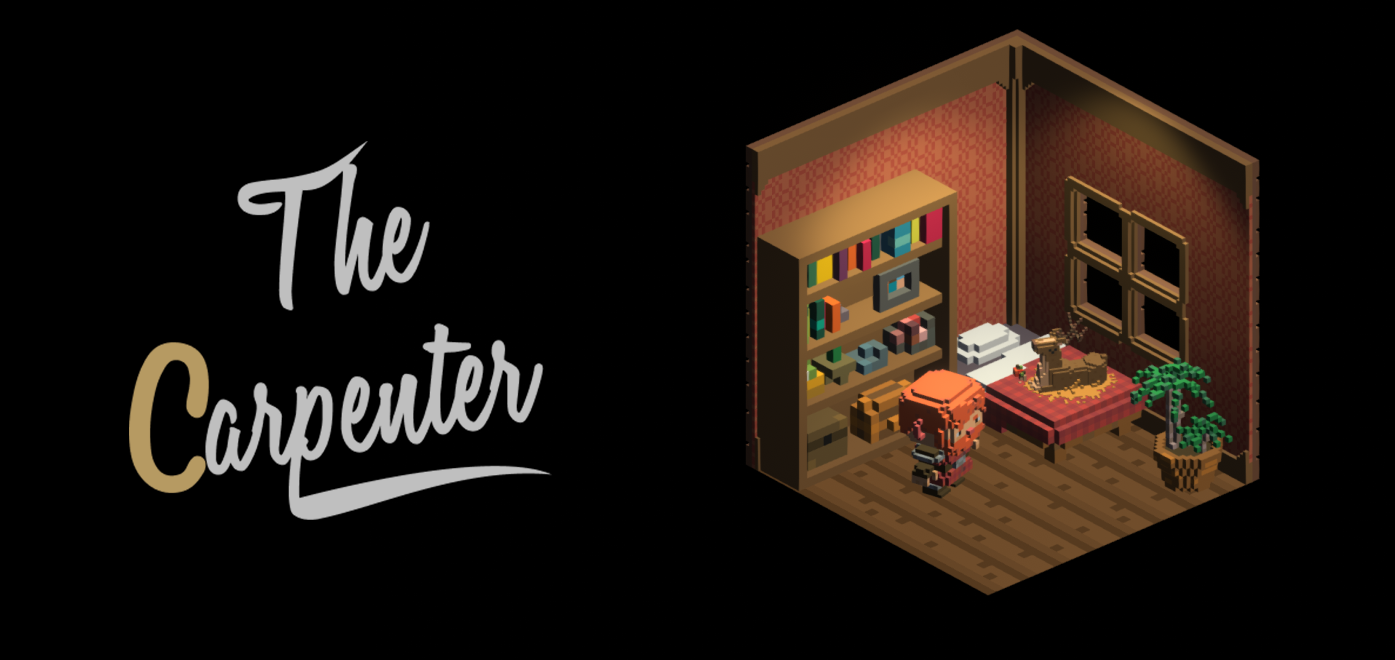 The Carpenter
A downloadable game for Windows
Ludum Dare 45 submission. Find the page here :D
Have you ever dreamed to play a unique Carpenter's life? By creating your own house and sliding an infinite slope on your little smooth plump butt?
Harvest some materials in the wood with his unique butt sliding technique. He may use these to build the dwelling of his dreams and to have the best place to rest ever.
The game runs in two phases. First, we made a resting space where you can contemplate the view of the carpenter's house and its evolution as you go along the game. Then come a very punchy runner game where you can collect resources and stuff, avoid obstacles and BLOW UP EVERYTHING IN YOUR WAY LIKE A WRECKING BALL!!! (yeah, told ya, it's a unique technique guys ;) the legend says he was Miley Cyrus' coach)
As you play, you will have to run several games to collect enough materials and upgrade your house to make it at your image: sweet and cozy.
Now, take a quick look to our screenshots and let's play the game!! :D
Don't forget to share your best score, to see if you're more badass than an on-drugs game dev, playing almost 3000 games a day to make this game :p
Have fun :)
The Team :
Prog : Thomas Foucault & Valentin Legeay
UI Design : Alexis Subias
Graphics : Perrine Pau (Artstation)
Music : Chiptuna Sandwich - https://www.youtube.com/watch?v=qVZb3-SQZ-w
Comments
Log in with itch.io to leave a comment.
Yeah the webgl version doesn't work for everyone, sorry about that :/
But if you can, download the windows version to play :)
Enjoy